The Upcoming badminton anime Love All Play released a new key visual and trailer for the series, the release date is set to be April 2, 2022, according to the announcement. New cast information has also been updated and some well-known names are joining the cast.
You can see the trailer of the series below:
The Original announcement for the series was announced on August 7, 2021. The series will be animated by Nippon Animation and Studio OLM with Hiroshi Takeuchi as director, Tomoko Konparu as the overseer series composer, Yuki Hayashi as the music composer. Irie Shingo, and Yokote Michiko will write the screenplay for the TV anime.
The key visual for the anime series: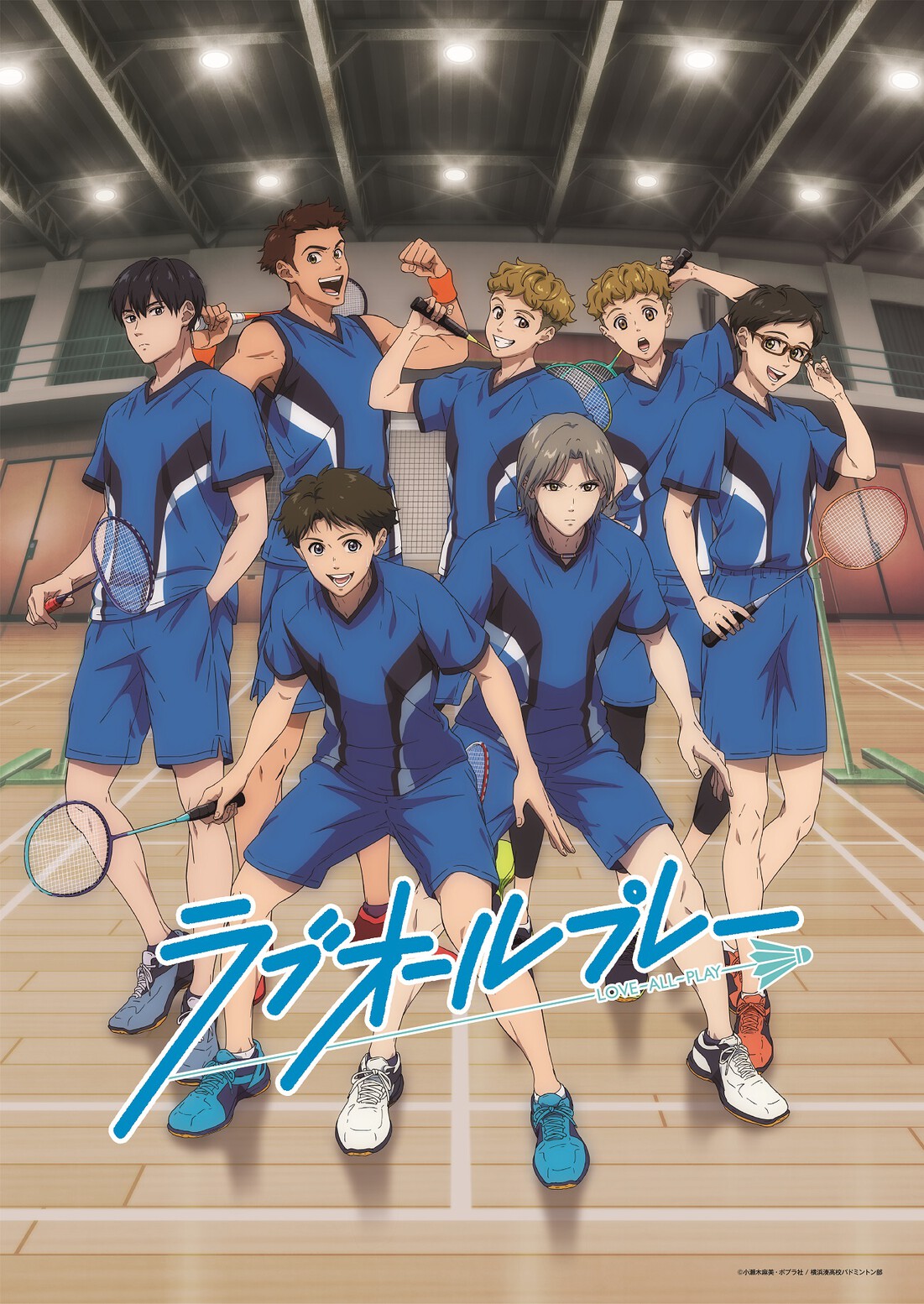 The cast includes:
Hanae Natsuki as Ryo Mizushima
Kensho Ono as Taichi Higashiyama
Tetsuya Kakihara as Youji Higashiyama
Makoto Furukawa as Kouki Matsuda
Youhei Azakami as Shouhei Sakaki
Yuki Kaji as Akira Uchida
Kazuya Nakai as Jin Ebihara
Minako Kotobuki as Rika Mizushima
Series Synopsis
The protagonist, Ryo Mizushima, enters a junior high school and joins the badminton club on the spur of the moment. Although there are no proper instructors at the school, Ryo's physical strength allows him to improve to the point where he is able to participate in the prefectural tournament. Then Ryo is approached by Ebihara, the famous coach of the prestigious Yokohama Minato High School badminton club. Ryo, who is indecisive and humble, hesitates to go to the school, but his older sister, Rika, who is the top student in her third year there, gives him a strong push and he decides to go. Blessed with a coach and teammates at high school, Ryo gains the experience he's been lacking and aims to win the Inter-High School Championship!
Via Crunchyroll
About The Series
Love All Play anime series is based on a light novel written by Asami Koseki, the light novel was published from 2011 to 2014 in Poplar Bunko Pureful imprint.
Source: Love All Play Official Website