Overlord Season 4 Will Premiere in 2022, Trailer and Key Visual Released
Overlord season 4 is confirmed by the official Twitter account of Overlord anime, the season is set to premiere in 2022. They also released a new trailer and key visual for the series. Season 4 will continue the story from where the previous season left off, some details about a brand new game "OVERLORD -ESCAPE FROM NAZARICK-" were also announced.
You can see the trailer video below:
And the key visual: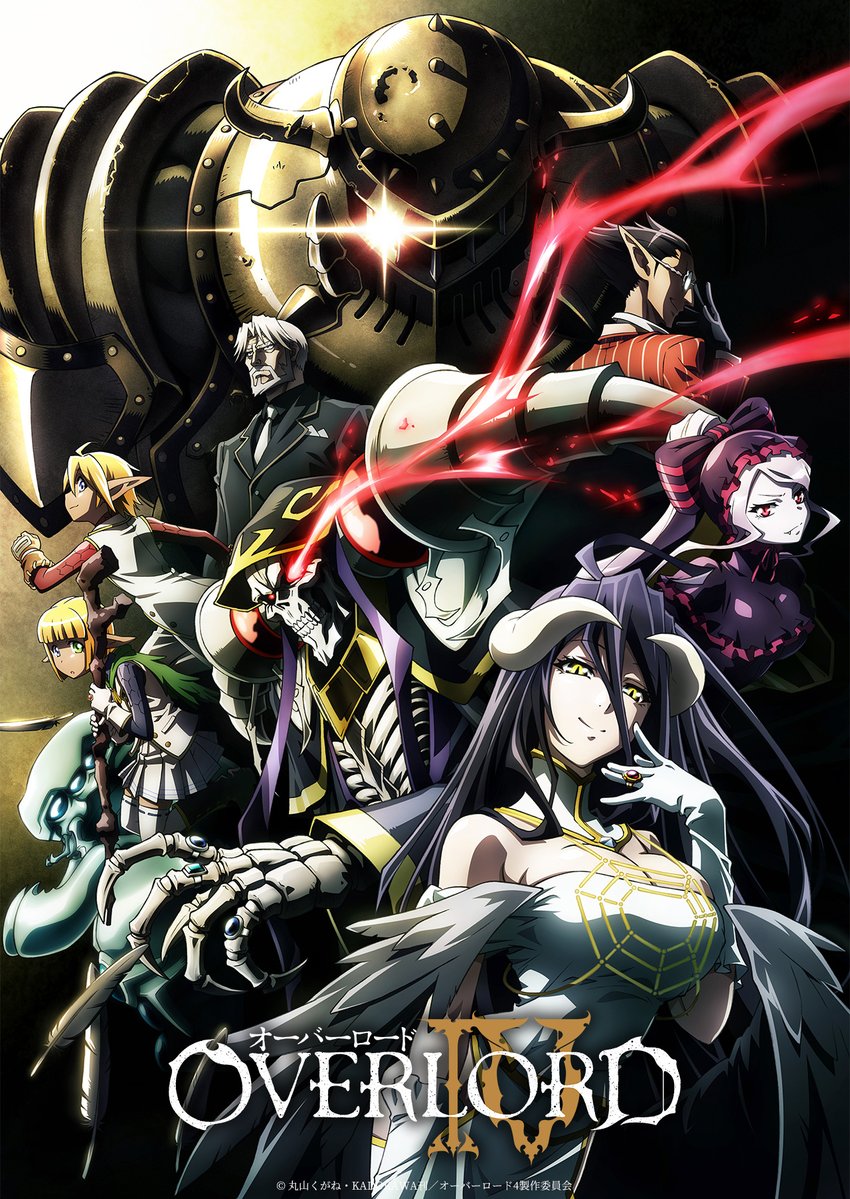 The trailer and the key visual showed us many returning characters and a mysterious giant warrior wearing golden armor.
But that's not all, the official Twitter account announced the overlord action game titled: "OVERLORD -ESCAPE FROM NAZARICK-" that will be released in 2022 on Steam and Nintendo Switch. The game will focus on the character Clementine and will be centered around escaping the great tomb of Nazarick.
Overlord is a light novel and the original work of Kugane Maruyama which was first published in 2012, the first animated season came out in 2015, and following that came season 2 and season 3 in 2018. All three of the season were animated by Studio Madhouse including the movie recaps.
The same cast will be returning for the fourth season and the studio staff from Overlord 3 will also be returning with Itou Naoyuki as the director, Sugawara Yukie for series composition, and character designs will be done by Tasaki Satoshi. Crunchyroll describes the series as:
When a popular MMORPG is scheduled to be shut down permanently, veteran player Momonga refuses to log out. As NPCs begin to develop personalities and minds of their own he decides to put his skills to use as the game's new overlord.
Source: Overlord Official Twitter