The Fast and Furious movie franchise has some of the most recognizable movie stars on earth. Among them is Dwayne Johnson, popularly known as The Rock. Over the past few days, there has been controversy surrounding American Podcaster Joe Rogan after artists started pulling their music catalog from music streaming site Spotify in protest of the site platforming Rogan.
Rogan is a controversial figure on the internet and to the American public. Under the guise of "telling the truth" and having "interesting conversations", he says some of the most questionable things ever.
Artists on Spotify started pulling their music to protest him being on the platform but celebrities like The Rock voiced their support for the podcaster with The Rock commenting,
"Great stuff here brother. Perfectly articulated. Look forward to coming one day and breaking out the tequila with you"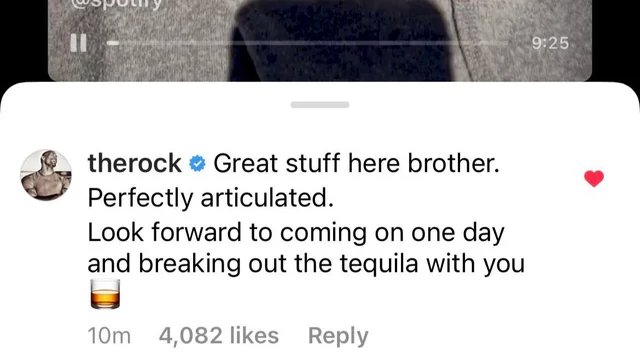 A few days after, a video compilation of Rogan using the "N-word", a slur used to belittle black people, was released online. In the video, Rogan can be heard multiple times using the word. He however released a video in which he addressed the whole situation and called it the most "regretful" and "shameful" thing he's ever said.
When was this brought to The Rock's attention via a tweet, Johnson walked back on his previous support of the podcaster stating,
"I was not aware of his N word use prior to my comments, but now I've become educated to his complete narrative."
Of course, him walking back on his support inspired attacks from the other side of the American political aisle with the likes of Donald Trump Jr digging up a tweet where Johnson uses a word that is considered a slur when used towards transgender individuals.
As of yet, it remains to be seen what becomes of this whole situation as it unfolds. Of late, Johnson has starred in the hit Netflix movie Red Notice alongside Gal Gadot. He has two upcoming movies DC League of Super-Pets and Black Adam both in the post-production stage and slated to release this year.