50 Best Bollywood Movies of All Time (Ranked)
For many of us, watching movies is one of the finest ways to unwind and enjoy ourselves. And you can count on Bollywood to have a film for every mood. But what is it about Bollywood that makes its films so epic and unique? Some claim that the best Bollywood films follow a tried-and-true formula: swoon-worthy romance, soaring music, incredibly gorgeous main actors, and narrative twists that you can predict a mile away.
In any case, the two-plus hours you'll have to set aside in your day to watch these flicks are worth it. There's a film for everyone in this vibrant universe, whether you like romance, tragedy, or humor. Below is a ranking of the 50 best Bollywood classics that you should add to your viewing lists.
50. Hera Pheri (2000)
The plot revolves around an odd trio consisting of a comically hilarious but kind-hearted garage owner named Baburao Ganpatrao Apte (Paresh Rawal), a crafty and cunning loafer named Raju (Akshay Kumar), and a simple and struggling pauper named Shyam (Sunil Shetty), who become entangled in crazy shenanigans, including hilarious bits from Rawal himself.
Baburao is an Indian landowner who is near-sighted and often has money problems. Raja, one of his tenants, has not paid his rent in several months. He also has a renter named Shyam, who has come to the city in search of work at his late father's place but has been unsuccessful.
The three guys regularly argue with one another. The three guys then receive a phone call from a kidnapper named Kabira, and decide to exploit the call to solve their money difficulties by impersonating the actual kidnappers, increasing the ransom amount, keeping the incremental amount for themselves, and then paying Kabira the initial ransom asked. Will they be able to get away with it?
49. Khakee (2004)
Khakee is the story of ACP Anant Kumar (Amitabh Bachchan). Soon after, Anant is tasked with escorting terrorist suspect Iqbal Ansari (Atul Kulkarni) to Mumbai, where he will stand trial. Inspector Shekhar Verma (Akshay Kumar) and Sub-inspector Ashwin Gupte join Anant (Tushaar Kapoor).
DCP Ananth Srivastava's final assignment is to accompany captured terrorist Dr. Iqbal Ansari from Chandangarh to Mumbai for trial, after which he can retire with a promotion to Additional Commissioner.
Senior Inspector Shekhar Verma recently appointed idealism Sub-Inspector Ashwin Gupte, and Constables Sawant and Mhatre make up his team. The crew meets Mahalaxmi, a lady who can identify members of Ansari's alleged network after they arrive in Chandangarh. Ananth and his squad, on the other hand, narrowly avoid booby traps meant to eliminate them.
On the way back to Mumbai, Ananth realizes the enemy is someone who knows his team's every move and will stop at nothing to get to Ansari. There are more shocking revelations in the mix, which will put the team's fighting skills to the test, as well as their faith in the legal and police systems in general.
48. Parvarish (1977)
The classic masala theme of the conflict between good and evil brothers is given a humorous twist in Parvarish (Upbringing).
A cop (an uncomfortably chubby Shammi Kapoor) assures a dying dacoit's wife that her newborn kid would not be raised by his father. He brings the baby home to his wife, who is nursing her young boy, and the two grow up to be brothers. They have no idea who the foundling is.
The dacoit's son, Amitabh Bachchan, grows up to follow in his adoptive father's footsteps as a law enforcer. The policeman's true son, Vinod Khanna, is a bad guy who joins villain Amjad Khan's gang, which is now ensconced in a luxurious lair. Who wouldn't be drawn to a man who lives in a cave with artificial stalactites and go-go dancers gyrating behind a red glass barrier to music that only they hear?
47. Main Hoon Na (2004)
The story is set against the backdrop of India's and Pakistan's political ties. Both nations' governments have established "Project Milap," in which both governments will free POWs from prior battles.
When India and Pakistan agree to stop their hostilities, one Indian army officer will be disappointed since his son was killed in the Indo-Pak conflict. He decides to undertake terror strikes to put a stop to the peace, and he shoots and gravelly injures an Indian army commander in the process.
Following the murder of this officer, Raghavan decides to eliminate the army officer's daughter, Sanjana, who is a hostel student. Raghavan and his crew storm the dormitory and kidnap over a hundred pupils. There is only one student who can save them, and his name is Ram.
He purports to be a student, but he is here on a mission that will disclose his true identity and two schemes that he must carry out concurrently if he is told.
46. Chillar Party (2011)
When one of their friends' lives is threatened, a band of innocent but feisty kids from Chandan Nagar slum takes on the big bad world of politics.
When a Chandan Nagar employee departs, he is replaced by Fatka, a young woman with a stray dog named Bhidu (a.k.a. Buddy). Because this homeless orphan has nowhere to stay, he and his pet decide to make an abandoned vintage automobile their new home.
The youngsters in the building are resentful, but Fatka is admitted into the cricket squad after demonstrating his bowling talents. An accidental meeting with a politician, Shashikant Bhide, leads to the implementation of the new municipal ordinance requiring the apprehension of all stray dogs, which the kids resolve to fight.
After failing to obtain 31 signatures from local neighbors, they plan to stage a one-of-a-kind protest. Shashikant exerts pressure on Chandan Nagar's Secretary, Tandon, and starts his effort to enforce the law and apprehend Bhidu.
45. Dil Se.. (1998)
The center of this narrative on the struggle between love and philosophy is on Amarkant Varma, the son of a deceased army officer. He travels throughout India as a program executive for All India Radio, interviewing residents to commemorate India's 50th anniversary of independence.
On one of his journeys, he meets and falls in love with an interesting and enigmatic lady named Meghna, who appears to enjoy leading him on. He pursues her to Ladakh, where she leaves him after only two days to join a gang of militants on a mission.
Amar agrees to marry Preeti, his mother's choice, despite his heartbreak. Meanwhile, Meghna is picked to lead a suicide mission during the Republic Day Parade, and their paths cross when she runs into Amar again near the location of the mission.
44. Shubh Mangal Saavdhan (2017)
Mudit Sharma (Ayushmann Khurrana) and Sugandha (Bhumi Pednekar) are a couple who fall in love and intend to marry. However, the story takes a turn when the groom finds he has erectile problems.
Ayushmann Khurrana has a penchant for selecting films with unusual themes. Except during the last 15 minutes, when the film becomes too dramatic to be believable, you will be fully immersed in this film. Also, for the depiction of what open-minded parents look like, the movie portrays!
43. Dilwale Dulhania Le Jayenge (1995)
With his wife Lajjo (Farida Jalal) and two children, Simran (Kajol) and Chutki (Amrish Puri), Chaudhry Baldev Singh (Amrish Puri) lives in London (Pooja Ruparel). Despite having lived overseas for more than two decades, he still considers Punjab to be "home."
Chaudhry Baldev Singh is of Indian descent and lives in London, England with his wife Lajwanti 'Lajjo' and two children Rajeshwari alias 'Chukti,' the eldest of whom is Simran. Baldev had planned Simran's marriage with his boyhood friend's son Ajit back in India when she was much younger; but, when Simran travels to Europe, she meets Raj Malhotra, and the two fall in love. When she tells her father, he is furious and promptly transports Simran to India, where she must prepare for her marriage to Ajit.
42. Band Baaja Baaraat (2010)
Shruti (Anushka Sharma) is a no-nonsense 20-year-old girl from a middle-class Delhi family. Her life objectives are thoroughly mapped out by the time she enters her last year of college, as she is focused and driven with preplanned desires.
On the other side, Bittoo (Ranveer Singh) has no genuine goals in life. He spends his time as a final-year college student at Delhi University having fun with his friends while barely passing his examinations.
A fortuitous encounter (or as you may call it, fate) pulls the two of them together on a turbulent journey where they become partners in their own "Wedding planning ka bijness." The regulations, on the other hand, are simple: "Jisse vyapaar karo, usse kabhi na pyaar karo" (Do not combine business with pleasure).
Their relationship and business ventures into the highs and lows of extravagant Delhi weddings. And while attempting to locate themselves, Shruti and Bittoo meet and realize that they have formed an unke khud ke rules ki bajegi band.
41. Veer-Zaara (2004)
Squadron Leader Veer Pratap Singh is an Indian Air Force rescue pilot who puts his own life on the line to save the lives of others. On duty one day, he stumbles across a stranded Zaara… a Pakistani girl. Zaara, a carefree, vivacious young lady, has traveled to India to fulfill the dying request of her surrogate mother. She is involved in a bus accident and is stuck in a strange country.
Veer saves her life… but it will never be the same for him… Twenty-two years later, Saamiya Siddiqui, a Pakistani lawyer working on her first case, is confronted by an elderly Veer Pratap Singh. He's been locked up in a Pakistani prison cell for 22 years, and no one understands why he hasn't talked to anybody.
Her objective is to uncover the truth about Veer and ensure that he is brought to justice. As a result, she embarks on a quest to uncover the truth about Veer's life.
40. Fanaa (2006)
Zooni, a nice blind girl, meets Rehan, a flirtatious guy. She disregards the advice of her pals. It's time for her to start living. Is she making the best love decision of her life?
Zooni Ali Beg is a blind Kashmiri girl who travels to Delhi with a dancing group for the first time without her parents to participate in an independence day event. She encounters Rehan Khan, a Casanova and tour guide who flirts with her while on her travels.
Despite her friends' warnings, Zooni can't help but fall in love with him, and he gives her a personalized tour of New Delhi. But there's more to Rehan than meets the eye, and Zooni will be forced to make a difficult choice.
39. Jodhaa Akbar (2008)
Jodhaa Akbar tells the narrative of Jalaluddin Mohammad Akbar, the greatest Mughal emperor who governed Hindustan (now India), and Jodhaa, a fiery young Rajput princess.
This epic romance, set in the sixteenth century, begins with a political union between two civilizations and religions, with Hindu King Bharmal of Amer offering his daughter's hand to a Muslim Emperor, Akbar. When Akbar accepts the marriage proposal, he has no idea that he is about to go on a new trip – the voyage of real love – to cement his ties with the Rajputs.
Jodhaa Akbar traces the impressive graph of the mighty emperor and his romance with the defiant princess, from the battlefield where the young Jalaluddin was crowned, through the conquests that earned him the title of Akbar the Great ('Akbar' in Arabic means great), to winning the love of the beautiful Jodhaa.
38. Golmaal (1979)
Many people consider this classic 1970s film to be the best Bollywood comedy film of all time. Utpal Dutt is most known for his role as a severe employer and a guy who cherished the Raj era's values, therefore creating a generation gap between himself and the rest of the world.
The "Double Role" played by Amol Palekar next door to hide his true colors in front of his boss and girlfriend creates a riot of a script that you will remember for a long time. "Golmaal" by R D Burman and "Aane Waala Pal" by Kishore Kumar are two songs that bring unrivaled delight and sadness to the heart. As a result of all of this, this film has been dubbed the best Hindi comedy film of all time.
37. Lagaan (2001)
Drought circumstances hit a tiny hamlet in North India sometime in the second part of the nineteenth century. The British captain of the adjacent cantonment, Captain Andrew Russell, demands double the customary land tax (lagaan) from the locals.
When the villagers' representatives meet with Captain Russell to address the matter, he challenges them to a three-month cricket match with his side. Bhuvan, a young villager, accepts the challenge and begins to assemble a band of peasants to face their colonial masters.
36. Wake Up Sid (2009)
Sid Mehra is an arrogant, pampered child in Mumbai, according to his father. He has a devoted mother, a submissive brother, and a father who pays all of his costs and credit card obligations. Sid finishes his college finals and then goes to work for his father's company, where he lasts less than a week before quitting.
He meets Aisha, a newcomer from Calcutta who wants to be a writer, during a graduation celebration. He shows her around the city and assists her in renovating a leased apartment. He asks if she wants to go from friend to more, but she declines since he lacks ambition and isn't her type. Will Sid be awakened by her comments, his test results, a confrontation with his parents, and a rupture with his friends?
35. Ghajini (2008)
Sanjay Singhania is a well-known businessman in the city. However, owing to being struck by a metal rod while attempting to interfere in his girlfriend's death, his memory is only good for 15 minutes.
Sunita, a medical student, is discovered in his journal by Inspector Arjun. Sanjay fell in love with a model named Kalpana, but he kept his money hidden from her. They were both planning to marry.
However, Kalpana was murdered by Ghajini Dharmatma, another businessman, after she discovered his people trafficking ring. Sanjay was also attacked in the tragedy, and his injuries left him seriously damaged, causing him to lose his memories. Sanjay's sole motivation is to track down and murder Ghajini.
34. Bachna Ae Haseeno (2008)
Why do women constantly fall in love with the wrong guy? Their moms had warned them to stay away from him. Their peers frown and shake their heads in disapproval. Their brains are telling them to flee while the going is good. But oh, no. Their hearts, on the other hand, are a different story.
They're giving all the wrong signals, as you can see. His name alone is enough to make their minds race and their hearts skip a beat. Raj is someone you should get to know (Ranbir Kapoor). With the appearance of a 'butter wouldn't melt in my mouth' nice guy, he's the stuff of dreams. Who can blame him for falling in love as often as he is lucky enough to find love?
33. Kaala Patthar (1979)
Imagine a realm so black that neither light nor hope could penetrate it. Imagine a location so black that even dreams are suffocated by the abysmal darkness.
Captain Vijay Pal Singh has been labeled a coward, shamed, humiliated by society, and abandoned by his parents for leaving his ship, endangering the lives of over 300 people. With shame on his mind and poor self-esteem, Vijay goes to work as a miner at Dhanraj Puri's coal mine.
Puri is a senile guy who only cares about himself, putting his workers' lives in jeopardy for personal gain and providing them with no benefits or medical care. Vijay tries to overcome his fear of death by rescuing the lives of his coworkers from Puri's fury.
When water makes its way into one of the mining tunnels, risking the lives of hundreds of employees, the same thing happens; this time, Vijay hopes to make it big so that he can put his life back together.
32. Lust Stories (2018)
Love, sex, and relationships in contemporary India are explored in four short films by four of India's most well-known filmmakers.
Lust Stories is an anthology film depicting four distinct sexual scenarios, including an improper student-teacher relationship, a maid's hidden yearning, a married couple's shattered trust, and one woman's awkward encounter with a vibrator. It is hotter than many of the other films on this list and within Bollywood in general.
31. Ek Tha Tiger (2012)
A rugged, beautiful, and mysterious bachelor resided in a government employees' neighborhood in New Delhi, and his neighbors knew nothing about him. That was because he was India's top spy, a member of India's foreign intelligence organization, the Research and Analysis Wing (RAW). Even in the halls of power, this guy was referred to as TIGER (Salman Khan).
Tiger is dispatched to Dublin, Ireland, on a seemingly simple and secure assignment to watch an Indian-origin scientist suspected of sharing his research discoveries with Pakistan's defense department. Tiger attempts to meet the scientist but fails. He attempts to become friends with Zoya, the scientist's part-time housekeeper (Katrina Kaif). Tiger begins to uncover his human side as he becomes closer to Zoya.
Tiger falls in love for the first time in his life…
Tiger and Zoya go on a turbulent journey, confronting the dark world of intelligence and espionage, which prevents its troops from falling in love.
30. Barfi (2012)
Barfi is the story of three young people who realize that love cannot be defined or confined by society's rules of normal and aberrant. It is set in the 1970s in a beautiful nook of India.
Barfi, a deafeningly deafeningly deafeningly deafeningly deafeningly deafeningly deaf Despite her strong feelings for Barfii, Shruti succumbs to cultural and parental pressures to marry a "regular" guy and have a "normal" life. Many years later, when Barfi, now in love with Jhilmil, is on the run from the cops, their paths intersect once more.
Jhilmil has vanished, and Barfi is anxious to find him. When Shruti discovers that Jhilmil is autistic, she realizes that genuine love is truly blind. Shruti discovers she is still in love with Barfi while caught up in a cat and mouse game in pursuit of the female Barfi adores.
29. Do Dooni Chaar (2010)
Santosh Duggal, a Delhi-based math teacher, rides a scooter and lives in a modest flat with his wife Kusum, a college-aged daughter Payal, and a school-aged son Sandeep.
To supplement his income, he works part-time at Chatwal Coaching Class, a tutoring institution. After his Meerut-based sister Urmi invites them over to a wedding, he would be forced to give up the whole sum of his income-tax refund to appease his family. He borrows a car from a neighbor, Farooqui, and is obliged to reimburse him after a pretty eventful journey when the automobile is wrecked.
He chooses to acquire an automobile since he can no longer endure the insults that he cannot afford. Payal will be forced to work at a call center as a result of this decision.
28. Anand (1971)
Dr. Bhaskar Bannerjee is dissatisfied with his job since he is unable to rescue the lives of those who are dying of sickness as a result of poverty. His doctor buddy Kulkarni charges a lot of money for fictitious illnesses of the wealthy and donates the money to others who can't afford treatment.
Things change when Anand, a cancer patient, enters Bhaskar's life. Anand is upbeat and believes in giving happiness to everyone since he is aware that he is nearing the end of his life and only has a few months left.
Bhaskar and Anand have a strong relationship, and Anand helps Bhaskar get his love life back on track, something Bhaskar does not want to lose. As time goes on, Anand's condition worsens, and everyone around him is praying for a miracle.
27. Angoor (1982)
Raj Tilak is traveling with his wife and newborn twins, both called Ashok, when a storm splits the family and kills Raj Tilak. He and his wife adopt two abandoned twins and name them Bahadur while on their journey.
Years later, one twin, Ashok, is married to Sudha and lives with her sister-in-law Tanu, as does the other twin, Bahadur, who works as a servant and is married to Padma. Faith brings another set of twins, Ashok and Bahadur, to the city, where they live with their mother.
When the other twins arrive, confusion and errors begin to occur everywhere, and either set of twins, Ashok and Bahadur, blame each other for the blunders that occur in their everyday lives.
26. Shaan (1980)
DSP Shiv Kumar is a top and honest police officer, while his brothers Ravi and Vijay are con men who form a gang with Renu's uncle and Sunita, and are soon arrested by Shiv Kumar, who has recently busted drug rackets and has landed in the bad books of Shakaal, who operates from an island far from the city.
Shiv Kumar is assassinated by Shakaal for his honesty, and his widow Sheetal suspects Rakesh. Rakesh, on the other hand, learns the truth about how he was made a scapegoat and joins forces with Ravi and Vijay to overthrow Shakaal's kingdom.
25. Bandit Queen (1994)
The film chronicles the story of Phoolan Devi, a bandit queen who was imprisoned in 1983 and released in 1994. She was persecuted by the Indian police for five years and made into a legend (a new Robin Hood) by the Indian press.
Although the press portrayed her as the ideal hero, with blue eyes, black hair, and being tall and attractive, she was in reality an average Indian, making it difficult for the film to meet the audience's expectations while still telling the truth.
24. Dil Chahta Hai (2001)
Akash, Sameer, and Siddharth are three young guys who are good friends, yet their preferences and personalities are utterly incompatible. Akash is a happy-go-lucky guy who doesn't believe in love. Sameer is constantly "ready" for love, but he has no idea what it means.
The more serious of the three is Siddharth. He's sensitive, empathetic, and kind, making him the ideal partner for any woman. As a result, when Siddharth falls in love with a much older lady, Tara, a woman who has struggled to keep her marriage together and is also an alcoholic, increases the chasm between the trio, causing them to split ways.
Years later, the trio will reunite, much more mature and understanding, but will they still accept Siddharth's love for Tara, especially when they have fallen in love with women of similar ages? They all conceive of themselves as grown guys who must think maturely.
23. Go Goa Gone (2013)
Luv (Vir Das) and Hardik (Kunal Khemu) are two buddies who are going through a tough patch. Luv has discovered that his fiancée is cheating on him, while Hardik is on the verge of losing his job.
They're both in desperate need of a holiday, so when their roommate Bunny (Anand Tiwari) tells them he'll be in Goa for a presentation, they leap at the chance. Luv meets Luna (Pooja Gupta) in Goa, and she invites him to a rave party hosted by the Russian mafia on a secluded island.
An experimental substance is introduced during the gathering. Then, the next morning, everything goes wrong for the three unfortunate males and the lady. The experimental medication, it turns out, has a fatal adverse effect.
22. Shree 420 (1955)
Shri 420 tells the story of Raj (Raj Kapoor), a rural lad who moves to the big city to make a life. He falls in love with Vidya (Nargis), a poor but pious woman, but is soon lured by the riches of a carefree and unethical lifestyle given to him by a shady businessman Seth (Nemo) and the seductive temptress Maya (Nadira).
He ultimately becomes a con artist, or "420." Raj eventually repents his selfish and dishonest ways.
21. Chashme Buddoor (1981)
In the past, Bollywood had a far greater sense of humor! Even though the narrative isn't particularly compelling, the performers' comic timing is impeccable. Omi and Jai (Rakesh Bedi and Ravi Baswani, respectively) are two womanizing slackers who try and fail horribly to court the new lady in the neighborhood.
Their quiet, bookish third roommate succeeds, much to their delight. The two concoct amusing schemes to separate the two lovebirds to keep their secrets and shame hidden.
20. Om Shanti Om (2007)
Om Prakash Makhija, a Bollywood junior actor, aspires to be a huge star and is smitten with popular actress Shantipriya. But there's a catch: Shanti is married to Mukesh Mehra, a film producer, and she's carrying his kid.
Om's hopes of reuniting with Shanti are dashed, but he is compelled to save her when Mukesh lures her into an en-strangled position, killing both of them. Om is reborn as Rajesh Kapoor, a former Bollywood star, and becomes an actor himself 30 years later.
He meets Mukesh and the two seek to make the film 'Om Shanti Om' together. Om will be reunited with his lover, Shanti, and he will begin to retrieve his memories, forcing him to investigate – putting his life in jeopardy once more.
19. Andhadhun (2018)
Akash, a blind piano musician, meets Sophie, who offers him a break to play at her father's restaurant. Former actor Pramod Sinha, impressed by his talent, invites him to his home to perform on his wife Simi's birthday.
When Akash arrives, he discovers Pramod is dead and acts as though he is oblivious of the situation. However, problems arise when Simi suspects he is not blind. At the restaurant, Akash encounters 70s actor Pramod Sinha, who invites him to perform a private performance of his songs at his home to surprise his wife Simi.
When Akash returns home the next day, he is greeted with a shocking surprise.
18. Uri: The Surgical Strike (2019)
Uri: The Surgical Strike is a 2019 Indian Hindi-language military action film written and directed by Aditya Dhar in his directorial debut, RSVP Movies, and produced by Ronnie Screwvala.
The film is divided into five segments and tells the story of the Indian military's surgical strike in Pakistan-occupied Kashmir against suspected terrorists. It relates the tale of the 11 turbulent events that took place throughout the operation.
A clandestine operation is carried out by Indian army special forces to revenge the assassination of fellow army personnel at their base by a terrorist organization.
17. Satya (1997)
Satya (J.D Chakravarthy) is a young man from South India who comes to Mumbai in quest of work. In jail for something he didn't commit, the once-honest young guy meets Bhiku Mhatre (Manoj Bajpai), an underworld lord, and joins his group.
He lives in a run-down neighborhood when he meets Vidya (Urmila Matondkar), his next-door neighbor. His links to the underground are unknown to her. Satya gradually advances through the ranks of his gang, eventually becoming the most powerful member. Satya is divided between his relationship with his girlfriend and his criminal lifestyle.
16. Jab We Met (2007)
Vidya is an unemployed singer from a low-income household who lives with her mother and handicapped father. A power outage occurs on a rainy night, and she seeks the assistance of a neighbor, Satya, who assists her. Satya and Vidya begin to get along.
Vidya's life begins to change quickly when she is employed by a well-known music director and develops her connection with Satya, whom she intends to marry shortly. Satya informs her that he would be relocating for work in Dubai, United Arab Emirates and that he will be paid well, which will help them settle there after their marriage.
When the police come to her house to interview Satya, who they say is a hitman in a criminal group and is sought for 17 killings, including that of Commissioner Amod Shukla, her joy turns to terror.
15. Awaara (1951)
Raju is destitute as a result of his estrangement from his enraged father, a district judge, who evicted Raju's mother years ago. Raju adopts a Dacoit (pickpocket bandit) as his substitute father, only to discover that the man is the one who caused his parents' initial misunderstanding.
Raju murders him, then attempts to murder his father but fails, is apprehended, and put to court before his father, who sits as the Judge. Raju has appointed his childhood lover as his legal agent, and it is now up to his father to decide without expressing any personal feelings.
14. Jaane Bhi do Yaaro (1983)
Vinod (Naseeruddin Shah) and Sudhir (Ravi Baswani) are two skilled photographers who are attempting to open their photography studios. The activist magazine Khabardar (literally "beware") gives them their first serious job, which takes them into the murky world of Bombay real estate.
They learn that Tarneja, one of Bombay's most powerful builders, is attempting to bribe Municipal Commissioner D'Mello (Satish Shah) into awarding him a bridge contract.
In the meantime, D'Mello is in talks with Tarneja's arch-rival Ahuja (Om Puri). D'Mello, Tarneja, and Ahuja, D'Mello's adversary, are the key actors in this (Om Puri). Sudhir and Vinod get a scent of murder while spying on the devious three, but they don't sure who the killer is. They manage to recover the body as proof, but then misplace it.
What follows is a long, drawn-out chase (and what a chase it is – it wanders into the strangest of places) between the evil people (Tarneja and co.) and the good men (Vinod and Sudhir) following the body.
13. Mr. India (1987)
Mogambo is a tyrant in search of an invisibility potion that would aid him in conquering India. Arun is a poor musician who lives with a large number of orphaned children. He chooses to rent his apartment to a journalist named Seema, who despises children, and a series of disasters ensue.
However, they become friends as Seema assists them in a difficult situation. Daga and Teja, who are Mogambo's henchmen, seek to take over his residence for their illicit activities and severely assault Arun. Professor Sinha is a friend of Arun's father's and attempts to assist him, but he must leave town since Mogambo's men are following him.
He writes Arun a letter in which he informs him that his father invented an invisibility device but was assassinated by Mogambo's guy because he refused to give it to them. When Arun discovers the device, he intends to use it to battle the wrongdoings perpetrated under the guise of MR India.
He has the benefit of invisibility, but he must stay away from red because he can only be seen in red. When Mogamabo learns about this, he is determined to obtain the formula.
12. Dear Zindagi (2016)
Kaira is a budding cinematographer on the lookout for the perfect existence. An accidental meeting with Jug, an unorthodox thinker, gives her a fresh outlook on life. She learns that happiness is all about finding solace in life's flaws.
11. Bobby (1973)
Raja is the 18-year-old son of a rich Bombay businessman who is ostracized and neglected by his parents. He meets Bobby, the 16-year-old daughter of a poor Christian fisherman, shortly after graduating from high school. They fall head over heels for each other, but they'll need all of their strength to protect their love since their families will not allow them to marry.
10. Munna Bhai M.B.B.S (2003)
Murli Prasad Sharma, often known as 'Munna Bhai,' is a local goon in Mumbai. He's kept his true identity hidden from his parents, who believe he's a doctor. Munna's parents come to Mumbai for their yearly vacation, and his father happens to run into an old friend, Dr. Asthana.
They seek to save Munna's marriage to Suman "Chinky" Asthana, the daughter of Dr. Asthana. However, when Dr. Asthana learns of Munna's true identity, he informs his parents and humiliates them. They return to their hometown, heartbroken. Munna swears vengeance on Dr. Asthana and enrolls in a medical school to pursue his dream of becoming a doctor.
9. Pyaasa (1957)
Unemployed Vijay is the youngest of three brothers and a widowed mother in his family. His love is poetry, which his brothers disapprove of and encourage him to focus on finding a job instead.
After the British left India, Vijay's poetry is extremely radical, in which he laments about the impoverished, the needy, and the rich's arrogance. His attempts to have them published have been fruitless. He begins to drink, gets into legal problems, is shunned by his family, and ends up at a brothel, where he encounters a prostitute named Gulabo.
Gulabo is empathetic and resolves to help Vijay after listening to him pour his heart out. Watch what happens when Gulabo enlists the help of some of her more affluent clients to help Vijay have his work published without revealing that he is an alcoholic, unkempt, and destitute man.
8. Mughal-e-Azam (1960)
The hallowed Ganga and the towering Himalayas have given the world those individuals whose ideas were as pure as the Ganga's water and whose ambitions were as lofty as the Himalayas.
A guy named Jalaluddin Mohammed Akbar was born in the Hindustan four hundred and sixty-two years ago. According to legend, this Mughal Emperor sprinkled his blood over the motherland's dust. 'Mughal-E-Azam is a chapter from Akbar's illustrious history. Jalaluddin Mohammed Akbar was a Hindustani devotee. Nuruddin Mohammad Salim, his son, has a thing for Anarkali, a scared young royal maid.
The fate of Hindustan shook in this battle, and the country's future was jeopardized. On one, there was an emperor's duty for an ever-expanding empire, as well as his ambitions, difficulties, and political entanglements. Perfumed silky tresses kissed the wide shoulders of a prince in love on the opposite side.
7. Dil Dhadakne Do (2015)
Kamal and Neelam, as well as their adult children Ayesha and Kabir, take their family and friends on a cruise to celebrate their 30th wedding anniversary. Long suppressed emotions, resentments, and anxieties erupt amid much celebration and festivity, threatening to rip them apart or bring them closer than ever before.
6. Thappad (2020)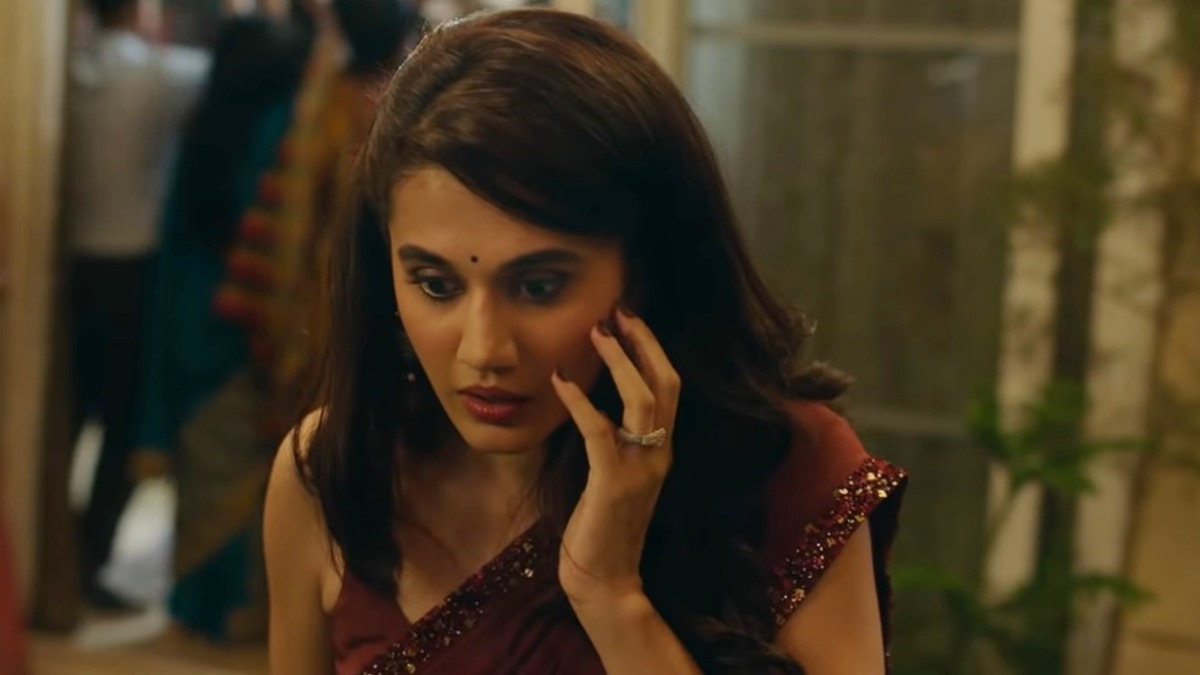 Amrita Sabharwal and Vikram Sabharwal had a happy marriage. Vikram works for a reputable firm, whereas Amrita is a stay-at-home mom whose life revolves solely around him. Vikram receives a promotion, and the company plans to relocate to London and host a celebratory party.
However, Vikram discovers that he will not be in charge of the London office, and will instead report to his subordinate. Vikram gets into an argument with his colleague about it, and Amrita tries to stop him and is slapped by him.
This act causes her great pain, and her life does not return to normal. Amrita chooses to leave the house and move in with her parents, as well as bringing the case to court. Is one slap, however, sufficient to call into question what a relationship stands for?
5. Guide (1965)
Raju (Dev Anand) reflects on his life as a Guide after being released from jail for Forgery and Theft; his encounter with Rosie (Waheeda Rehman), the daughter of a prostitute who was unhappy married to Marco (Kishore Sahu) and wants to pursue acting and dancing as a vocation.
Rosie divorces her husband and goes in with Raju's mother (Leela Chitnis). They both relocate, and she succeeds in an acting and dancing career thanks to Raju's support, culminating in both of them being extremely wealthy. He eventually gives in to gambling and drinking, forging Rosie's signature.
He is apprehended, brought to trial, convicted guilty, and sentenced to jail. He changes his mind about going home to his mother now that he has been released from jail and decides to travel somewhere else and start over – a decision that will permanently affect his life and way of thinking.
4. Mother India (1957)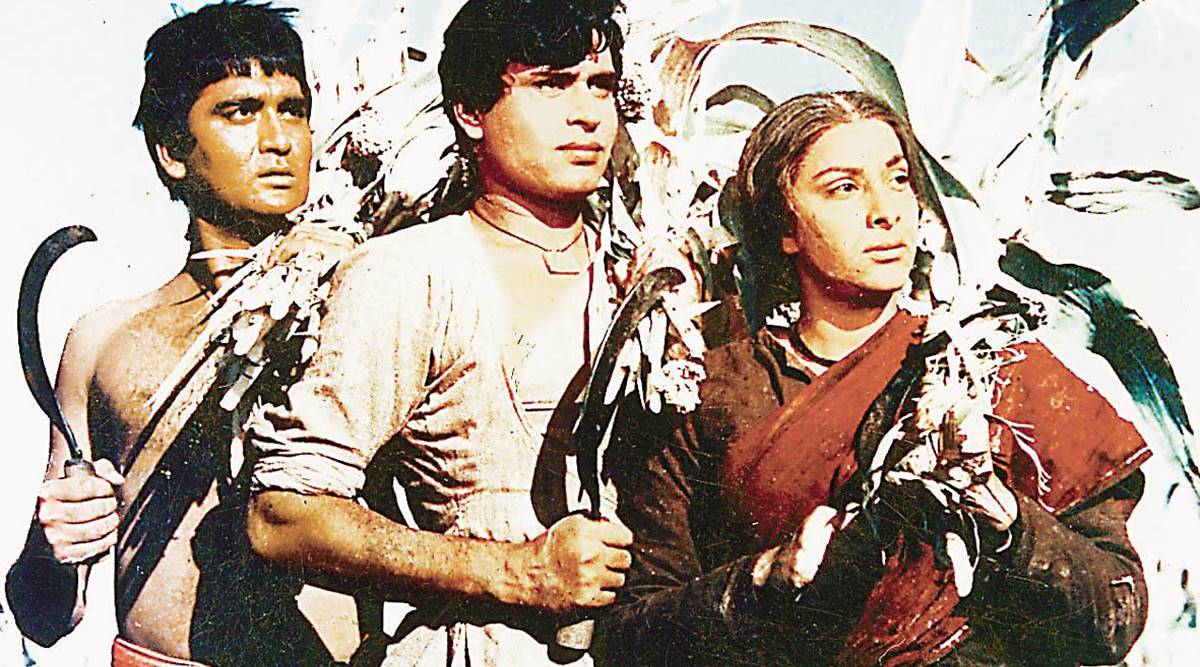 It's a story that keeps repeating itself in real life. When Radha married, her mother-in-law borrowed 500 rupees from Sukhilala, the village moneylender. Sukhilala would receive one-fourth of the produce they grew each year, according to the payment arrangement. That was Radha's mother-in-interpretation laws of the situation.
Sukhilala had taken advantage of her lack of education by stipulating that he would receive three-quarters of the harvest in the contract. When his wickedness was discovered, the local elders decided in Sukhilala's favor since they didn't want the police to come to the community. Mother India is a timeless tale of a family's fight to live in the face of Sukhilala's wickedness.
3. Dangal (2016)
Mahavir Singh Phogat, a former wrestling champion, was forced to retire from the sport owing to family pressure because it was not financially beneficial to his family. He only wishes for his son to win a gold medal in wrestling for India, yet he has four daughters.
While his daughters Geeta and Babita are growing up, Mahavir realizes that they have the potential to be wrestlers and begins training them. Geeta and Babita resent their father for this, but they understand that he is doing it for their benefit and begin to take the sport seriously. Geeta quickly establishes herself as a well-known wrestler in the state, winning Junior International.
Geeta must also travel to Patiala for further training to compete in the commonwealth games, where she will be coached by a new coach, Pramod Kadam. Meanwhile, Babita is making a name for herself at the junior level. Mahavir is depressed because Geeta feels her coach's training is superior to her father's.
2. Andaz Apna Apna (1994)
Amar and Prem are two rivals from middle-class households with little prospects for the future. Without informing the other, each decides to take matters into their own hands and find ways to get wealthy soon.
When both arrive at loggerheads to win the hand of the daughter of multi-millionaire Ram Gopal Bajaj amidst significant upheavals, Shyam, Ram's twin brother, plans to do away with Ram and assume his identity, thereby taking over the Bajaj family's estate, chaos and acrimony ensue.
1. 3 Idiots (2009)
The film 3 Idiots alternates between the present-day and the characters' college years. It begins with Qureshi and Raju Rastogi, old friends, discovering that their college mate, Rancho, has been found. The film follows their search for their long-lost friend, with flashbacks to their school days, when they were frequently involved in amusing shenanigans involving the Dean of Delhi's Imperial College of Engineering, Viru Sahastrabudhe, and dealt with some serious events that many people face daily.