30 Best Nerdy TV Shows Every Geek Needs to See in 2023
People say it is cool to be a geek now and that geek culture is becoming mainstream. So I decided to share my knowledge with the new generations of geeks and introduce them to some old nerdy classics, forgotten gems, and new hits across all TV show genres. So, in no particular order, here is a list of the best nerdy TV shows every geek needs to see.
1. Westworld (2016-)
Westworld is a dystopian science fiction series with neo-western tones. It is based on the 1973 Michael Crichton movie of the same name. This HBO show is like no other, it pushed the boundaries of technology, human ambition, and the mere definition of humanity. It is set in an amusement park with a western theme and everyone who lives there is a 3D-printed android, built and programmed to behave like real-life humans. The whole premise that the show sells us is eerily realistic and after watching a few episodes you will have a creepy feeling that maybe this could be a possible timeline of humanity.
2. Quantum Leap (1989-1993)
Quantum Leap is a genius idea that turned into a show beloved by all. A former scientist called Dr. Sam Beckett gets trapped in time because of a failed experiment, so he has to leap into a body of a different person every week. Which leaves room for a great adventure, and endless possibilities for where the plot can take us. Of course, Sam needs a holographic helper made for plot exposition, he is called The Observer. And we mustn't forget Ziggy, the artificial intelligence (AI) companion. If you are looking for an American Doctor Who, look no further than Scott Bakula's Dr. Sam Beckett.
3. Rick and Morty (2013-)
How to describe a show that feels like all the nerds in Hollywood came together and made animated episodes inspired by their wildest dreams. Rick and Morty, follow the titular grandfather and grandson who wreak havoc across space and time but end up hurting themselves and their family the most. Rick is an alcoholic version of Doc Brown and Morty is a no-charisma Marty McFly. Amazing science fiction, dark humor mixed with just enough real-life problems to make you wonder if some of this stuff could be our reality in the future. Other members of the Sanchez are just as interesting, so don't miss it!
4. Buffy the Vampire Slayer (1997-2003)
If you ever asked yourself how would a 16-year-old vampire killer look, this show has the answer. Buffy the Vampire Slayer, follows Buffy and her group of supportive friends- Willow, and Xavier, who help her survive high school and supernatural monsters. This is a teen classic, consisting of self-contained stories each episode that contribute to a larger storyline. And this is not only a supernatural drama, but a comedy, romance, and horror. Buffy the Vampire Slayer is created and produced by one geek himself, Joss Whedon.
5. Game of Thrones (2011-2019)
Game of Thrones is a high fantasy epic based on bestselling books by George R.R. Martin and brought to you by HBO. This is one of the first shows that was unapologetic, showing brutal murders, torchers, and explicit sex scenes. A story rooted in real-life history, following two powerful families who play a deadly game of thrones. Just like Tolkein, Martin developed the world of Westeros to absolute perfection, where every character in the sea of characters, feels one-of-a-kind. Game of Thrones, even though it ended badly, is still a show worth watching- just for the dragons and great quotable lines alone.
6. Twin Peaks (1990-1991)
Twin Peaks is our first mystery-drama series on this list. It follows a young FBI agent Dale Cooper who has to travel to Twin Peaks to solve the murder of Laura Palmer. Seems a pretty standard show, but I have one adjective to describe it- weird. None of the puzzle pieces fits, nothing is as it seems, and to make things more interesting there is a supernatural tone with a hint of horror. It show was a cult hit during the 90s, and it is time for new generations of geeks to get obsessed with this creepy, dark town.
7. Firefly (2002-2003)
This is the second western-themed series on the list but in space! Coincidentally, Firefly is also the second series created by Joss Whedon on this list. One of the most beloved series on the internet follows a group of people in the middle of a universe civil war who will do anything to survive. So join Capt. Mal and his crew of thieves on a journey on the spaceship "Serenity" through a detailed fantasy world filled with compelling storylines that will make you laugh, cry and scream: "Why was it canceled after one season?!"
8. X- Files (1993-2018)
X-Files is one of the longest-running science fiction series in history. We are introduced to a balanced duo- skeptic Dana Scully and conspiracy theorist Fox Mulder, together these FBI agents solve unexplained, chilling cases known as X- Files. This series is an old-time classic that peaked the interest of generations of geeks. It is not only a story of two agents solving crimes and unraveling mysteries, X- Files teaches us that there is always a larger picture at bay and to stop at nothing to prove that the truth is out there.
9. The Witcher (2019-)
The Witcher franchise has always been a fan favorite. A Polish book series made into a video game and then adapted into a Netflix series. A mysterious, troubled, and almost invincible loner Geralt (Witcher) travels the lands killing monsters inspired by Slavic mythology. On his adventures he crossed paths with Crown Princess Ciri and the bond they share seems like destiny. Of course, there are a lot more interesting characters who seem just as crazy as The Witcher, and sometimes even more dangerous than the monsters. If you like sword fights, magic, monsters and surprisingly singing- this is a show for you.
10. Supernatural (2005-2020)
Supernatural is a story of two brothers, Dean and Sam Winchester who were raised to track demonic creatures and paranormal activity. As you can see, this is a long-running show that maybe seems daunting to start watching now, but it is definitely worth it. Even though this show is haunting, mysterious, and sometimes scary, it is perfectly balanced with humor and brotherly love. And we can't forget our favorite sassy angel Castiel. This TV show is truly a masterpiece of modern fantasy. After binging this show, you will have a new-found apperception of Chevrolet Impala's, pies, and the song "Carry on Wayward Son".
11. The Adventures of Merlin (2008-2012)
The Adventures of Merlin is a series that transforms you back to a time when King Arthur ruled with his wizard Merlin- well few years before that when Arthur was just a prince and Merlin a servant boy. This is one of the OG campy, cheesy BBC fantasy series I grew up with. Even though the CGI is terrible, the relationships between the characters are perfectly written and developed. This iconic reimaging of the legend of King Arthur is a series that peaked my interest and got me hooked on fantasy series. If you are looking for a fantasy show about friends and companionship look on further than The Adventures of Merlin.
12. Stranger Things (2016-)
Stranger Things when it was first released was a worldwide phenomenon, capturing the hearts of millions with 80s nostalgia and brilliant child acting. The story starts with a girl, only known as Eleven who stumbles onto a group of misfits who are obsessed with D&D. This is only the begging of the story taking place in Hawkins, Indiana. The creators of the show carefully created every puzzle piece of this story which has been unraveling for the last four seasons. It is a show that celebrates nerd culture and portrays geeks as heroes and the "useless" pop culture information proves useful in solving creepy mysteries. The last season is currently filming, so this is a perfect time to start watching.
13. The Mandalorian (2019-)
The Mandalorian is yet another western in space on this list, proving that Star Wars can be cool again. It is an action-packed and well-crafted story, taking place after the fall of the Galactic Empire, about a lone wolf bounty hunter, Mandalorian in the outer skirts of the galaxy. He is contracted to retrieve the cutest character in TV history, Grogu. But Mandalorian being the bad-ass he is decides to protect Grogu. With two equally good seasons, this show will make you fall in love again with the universe George Lucas created.
14. His Dark Materials (2019-)
His Dark Materials is a TV show based on a series of books by Philip Pullman. After the failure of the movie "Golden Compass", this series gave this amazing trilogy another chance. The story follows the journey of a young Lyra who is trying to save her friend Roger and on that journey, she discovers some truths about herself, the world, and Dust. Above all else the world Pullman created is magical, and sometimes wish I have my own daemon. Season two is even better than season one, and the story that is starting to unravel will make you question everything thing you believe in.
15. Stargate SG-1 (1997-2007)
Stargate SG-1 is a military science fiction adventure series that centers on the SG-1 special ops team, an elite force, that explores the galaxy and protects Earth against aliens. This all is possible because of an alien structure called the Stargate. It is a classic science fiction series that laid down the groundwork for other series just like it- serious and well-made. After all this time it is a little bit outdated, but if you like military science fiction this show is definitely worth checking out.
16. The Boys (2019-)
In The Boys there are no heroes and villains, there are just terrible people. This groundbreaking series from the creator of Supernatural offers us a whole new look at superheroes. Our hero culture and the multibillion business around it are shown in a whole new light. Follow a newly formed rag-tag team of misfits as they fight against injustice, people's egos, and just some nasty stuff. Every episode poses a question of how far will the showrunner go in showing us how as a society we are everything but good. This show is a whole new experience, it is just f-ing diabolic.
17. Smallville (2001-2011)
This is a classic series imagined as an interpretation of the Superman story, focusing on young Clark Kent and his emerging powers. This series shows us that even Superman isn't resistant to teen angst and small-town drama. But don't get fooled, iconic characters like Lex Luther, Lois Lane, and other DC characters are featured on the show. This is a perfect, feel-good show to watch if you are nostalgic for the days before the superhero fatigue.
18. Battlestar Galactica (2005-2009)
Battlestar Galactica follows the crew of Galactica who have to protect the last of humanity against the Cylons. This is an exciting and well-written interpretation of the 70s cheesy science-fiction series. It battles not only with Cylons but with cancer, child murder, and a lot more morally dubious questions. Battlestar Galactica has also been called a captivating combination of riveting political drama and science fiction. At least, you have to check it out to see why it is Dwight Schrute's favorite series.
19. Doctor Who (1963-1989, 2005-)
Doctor Who is a TV series that allowed geeks to write amazing stories, create iconic monsters, and dream bigger for almost 60 years now. It is a show where we follow The Doctor who travels across space and time in search of new adventures, new friends, and the secrets of the universe. Even though it is filled with cheesy monsters, and sometimes lacks in the costumes and sets department, Doctor Who makes up in charismatic performances and loveable characters. It doesn't matter if you are young or old, the variety of new of classic stories told through Doctor Who assures there is something for everybody.
20. Silicon Valley (2014-2019)
Silicon Valley is a sitcom inspired by the co-creators experience as an engineer in the 1980s. This series showcases how hard it is to succeed in the ever-growing IT industry. We follow a group of awkward computer programmers as they stumble their way through work and relationships, and they even have a good idea along the way, well almost a good idea. It is a perfect series if you wish to pursue a career in this line of work, it shows you the most over-the-top people and situations, but they aren't far from the truth.
21. The Orville (2017-)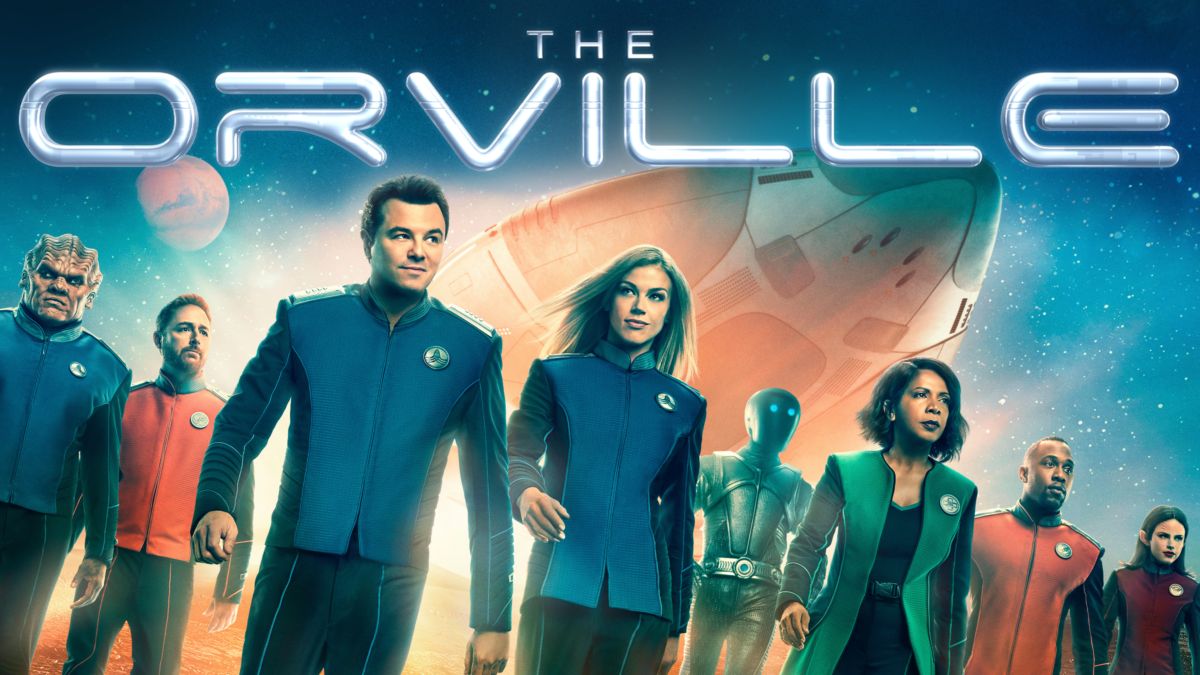 The creator of Family Guy makes Star Trek? Well, that sounds like clickbait, but it is true and it's good. The Orville is a science fiction, comedy-drama following the crew of the starship USS Orville on episodic adventures. The series was inspired by and pays homage to Star Trek and Star Trek: Next Generation, but in some way it also parodies them. Interestingly, The Orville is an example that if you are not canceled after a bad first season, you have a chance at redemption. Season 2 was received with better reviews and it was renewed for a third one. This is a truly unique series on the air.
22. Lovecraft Country (2020-2021)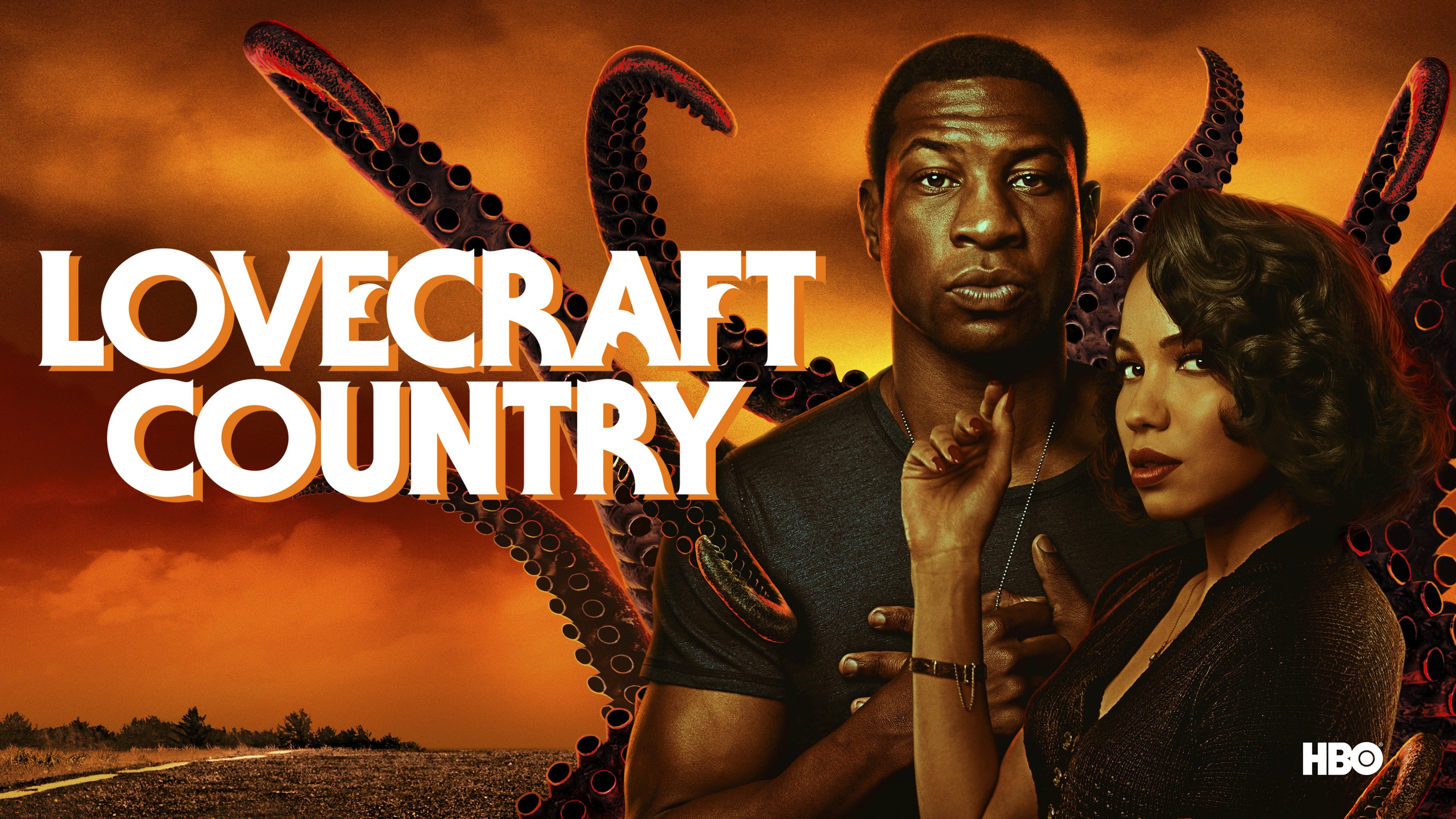 Lovecraft Country is a horror drama series based on the novel of the same name by Matt Ruff. The series shares a story of a young Black man who travels across the segregated USA in the 50s in search of his missing father. Along the way, he starts learning the dark secrets of a town on which horror writer H.P. Lovecraft supposedly based the location of his many tales. Lovecraft Country has only 10 episodes and has unfortunately been canceled, but it is still a must-see watch. Actually, no wonder it is amazing when the executive producers are Jordan Peele and J.J. Abrams.
23. What We Do in the Shadows (2019-)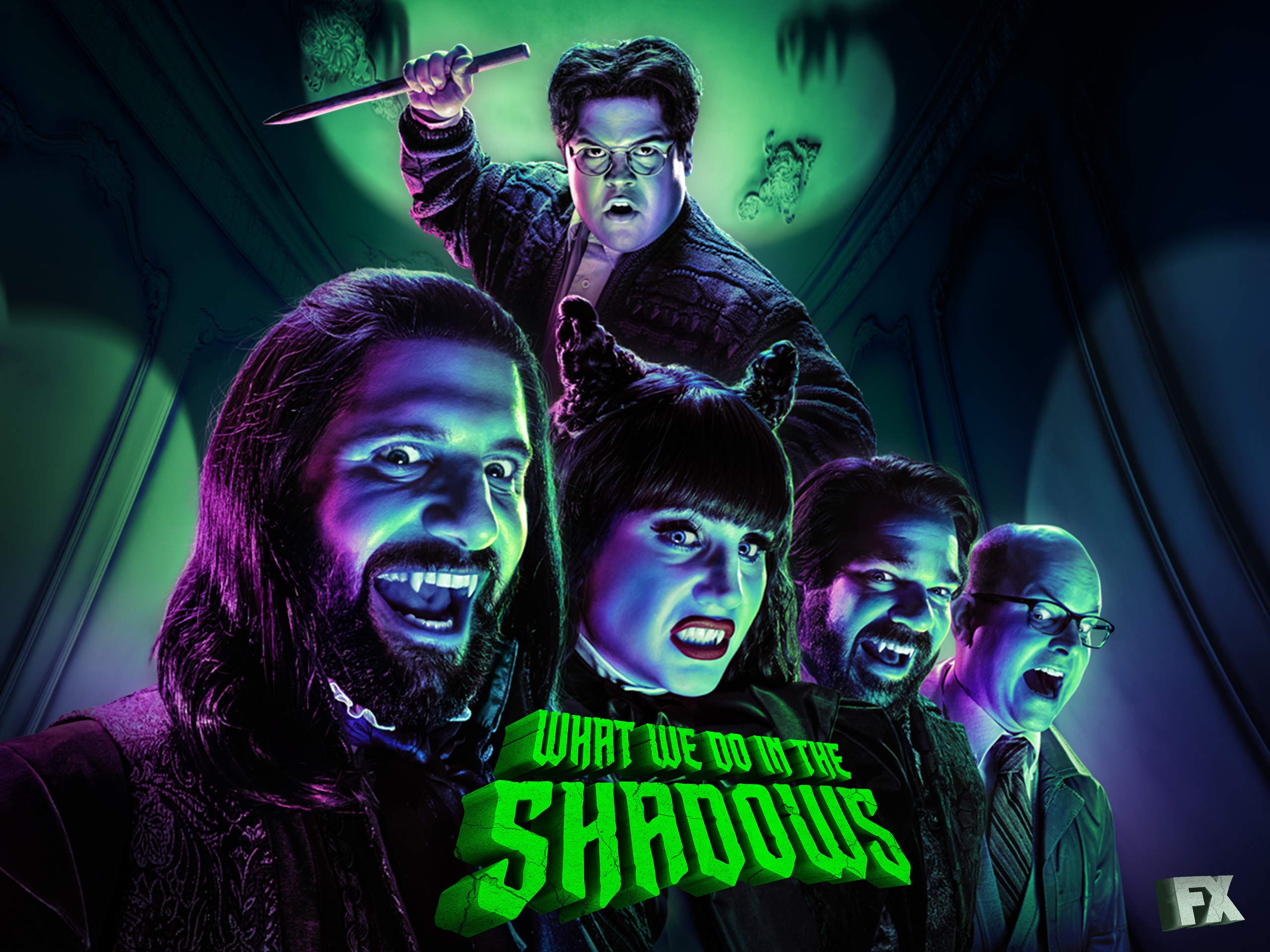 What We Do in the Shadows is a documentary-style series based on a film of the same name. It follows a group of very real vampires living in Staten Island, who are totally clueless about living in the modern era and to be honest, life in general. Every character in the main cast is superbly written and special. If I try to retell any of the plot points, you would think I am crazy. So, give this series a chance if you want to see The Office with vampires and a lot more inappropriate jokes (a lot more)! Plus, this show has Taika Waititi's signature on it.
24. Babylon 5 (1994-1998)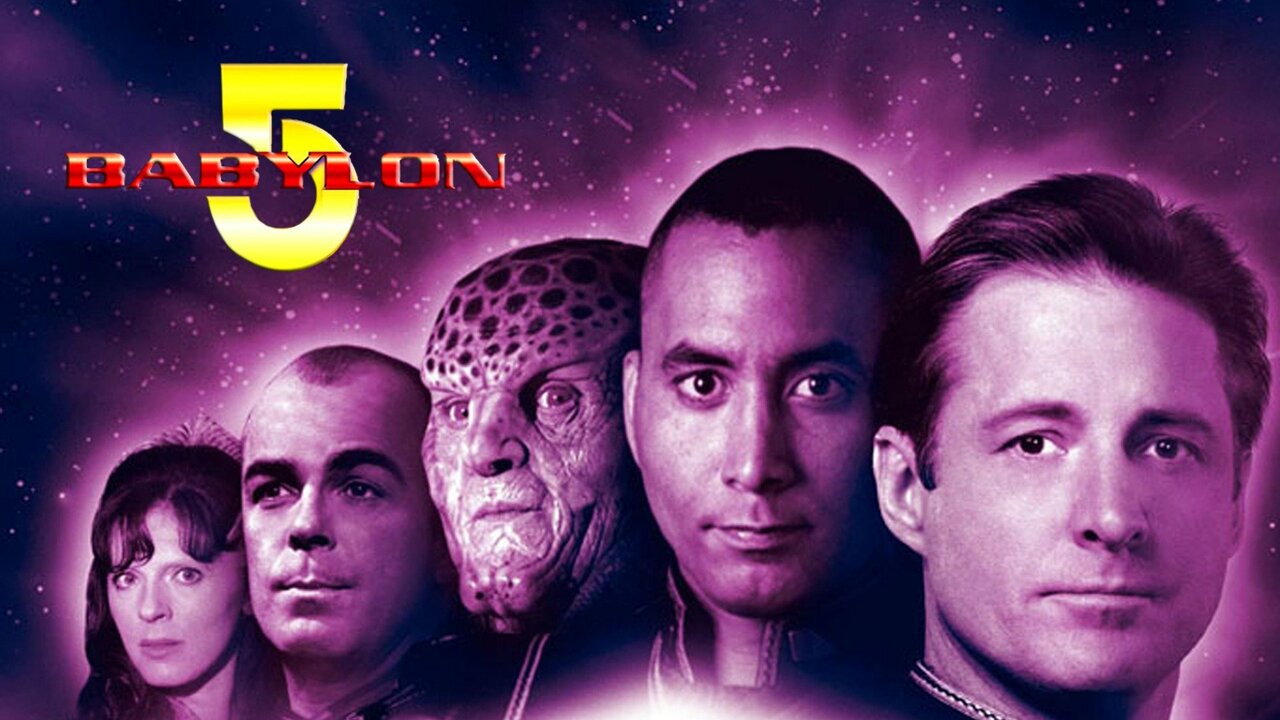 Babylon 5 is a space opera series, that follows the human military staff and alien diplomats aboard the five-foot-long space station named Babylon 5. This is a complex, ambitious, and futuristic series that battles topics like totalitarianism, inter-race wars, the aftermath of upheavals, and some small-scale problems like personal loss, oppression, and redemption. Babylon 5 is unique as it was conceived as a "novel for television" with a pre-planned five-year story, and each episode was a chapter of the novel. Unlike other shows in the science fiction genre, episodes here are never one-off, and the story arcs always span multiple episodes.
25. The IT Crowd (2006-2013)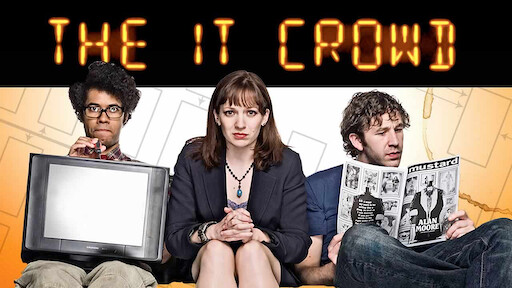 The IT Crowd is a sitcom about three staff members in the IT department of a large company. The has four seasons with six episodes each and a special farewell episode. Even though that's a pretty small amount of episodes for a sitcom, the series is critically acclaimed and has a cult following. The style and humor of the IT Crowd are absolutely ridiculous and every character is a self-centered moron. Another thing this show is filled with is that awkward geek angst and over-the-top sequences. To be honest, season 2 episode 1 is one of the best episodes of a sitcom I have ever watched and it is the perfect representation of this series.
26. Dark (2017-2020)
Dark is a German science fiction thriller and it tells the story of two missing children in a small German town. Along the way sins of the town come to the surface, and double lives and broken relationships among four families are revealed, while they search for the kids. Dark is an intricate puzzle with a web of odd characters, who are all connected in a twisted way. Not to mention, it has supernatural elements. This is all you need to get hooked, anything else would be a spoiler.
27. Star Trek: Next Generation (1987-1994)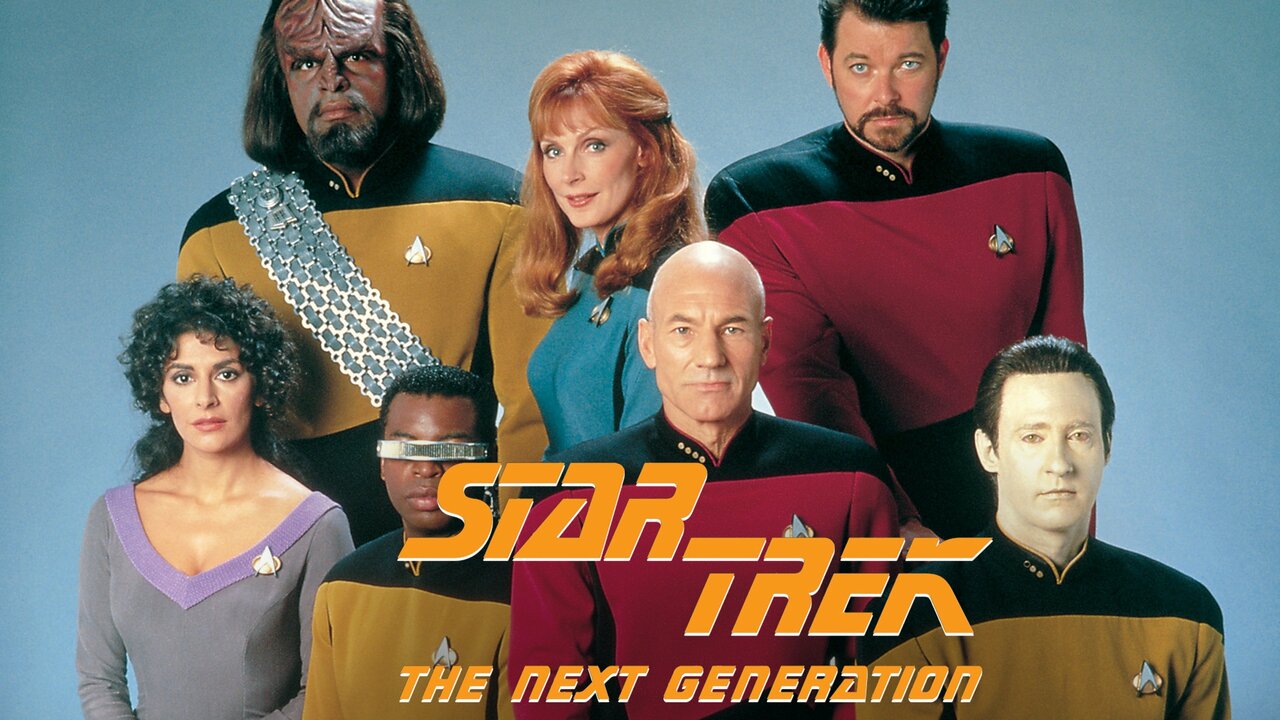 Of course, I have to include at least one Star Trek. Everyone has their favorite and this is mine. Star Trek: Next Generation is the third series in this franchise and it follows the iconic USS Enterprise and its crew as they explore the Milky Way. It features thoughtful storylines, a dynamic crew, and an engaging portrait of the wonderful and frighting aspects of space exploration. In my opinion, even though there are meme-wordy storylines, each episode has a soul and in the end, we are left with a heart-warming life lesson. But be sure to explore the world of Star Trek by yourself and find your own favorite version of the franchise.
28. Chuck (2007-2012)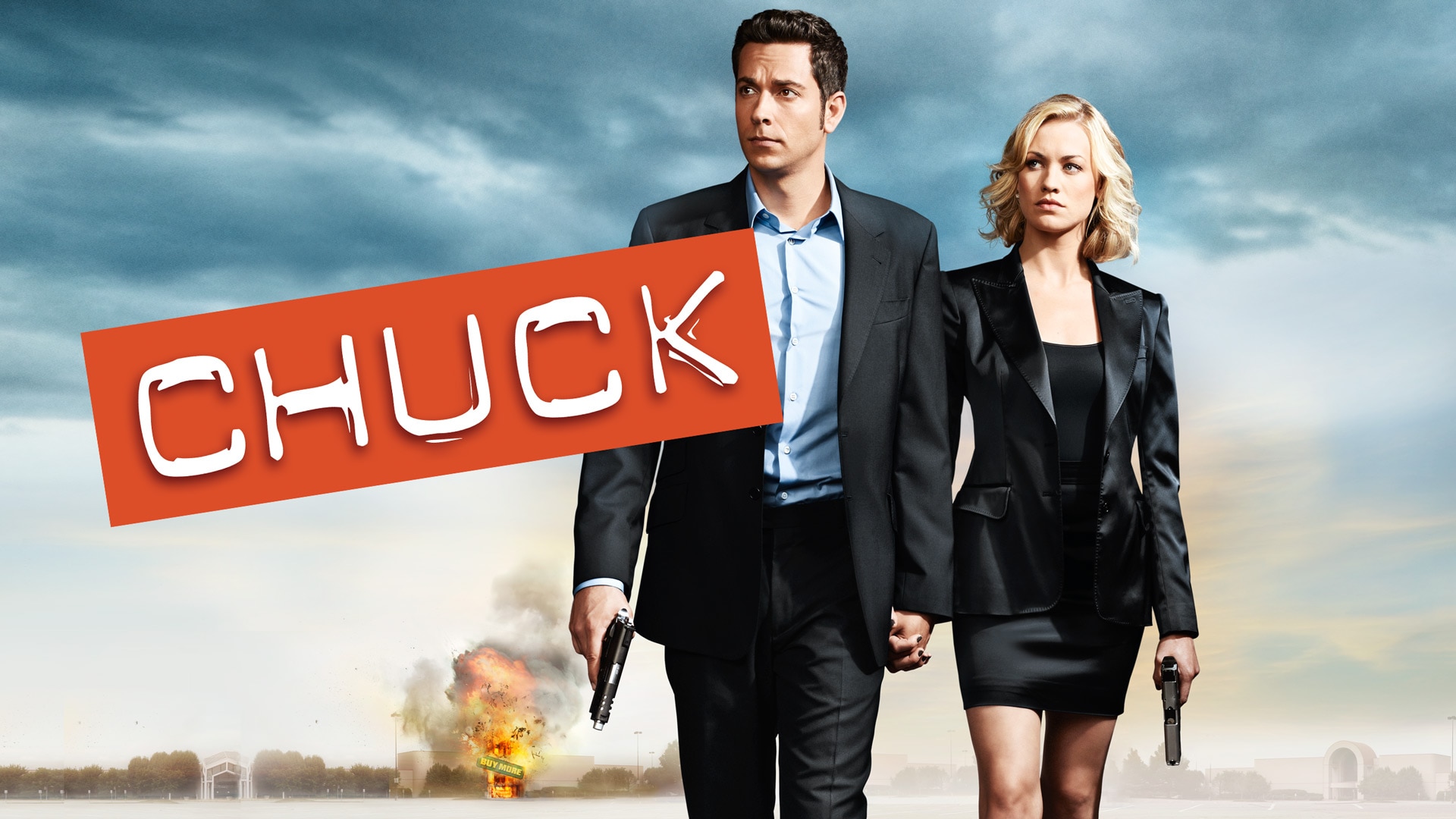 Chuck is an action-comedy-spy drama series that shows a fantasy life for every geek. An "average computer-whiz-next-door" receives an encoded e-mail from a friend from the CIA. Coincidentally, this e-mail has a software program containing the greatest spy secrets, that get encoded in Chuck's brain. From then on his life becomes just like one of the spy movies he used to download illegally from the internet. This is a real feel-good series, about somebody ordinary who struggles with the fact that he has become the most unordinary individual. I would recommend it to everyone because it is very inspirational to see when a character slowly finds his confidence.
29. Lost (2004-2010)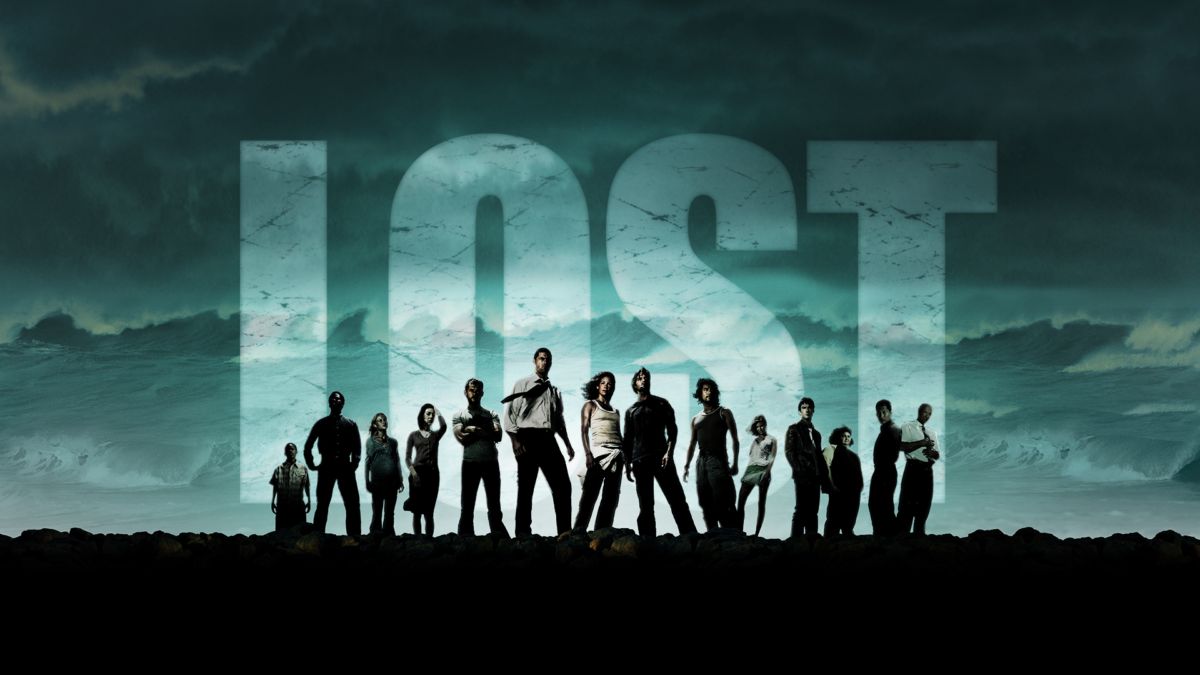 Lost was a worldwide phenomenon. A series about the survivor of a plane crash on a deserted, mystery island. Each survivor possesses shocking secrets, which we see through flashbacks or flashforwards, and we explore the island that becomes a character by itself. This is considered one of the greatest series ever and it has been nominated for hundreds of awards for a reason, so be sure not to miss it. But, if you ever heard anything about Lost, you know that the show got too ambitious and ended quite badly. Nevertheless, this is a must-see for every geek because it is an iconic piece of pop culture.
30. Sherlock (2010-)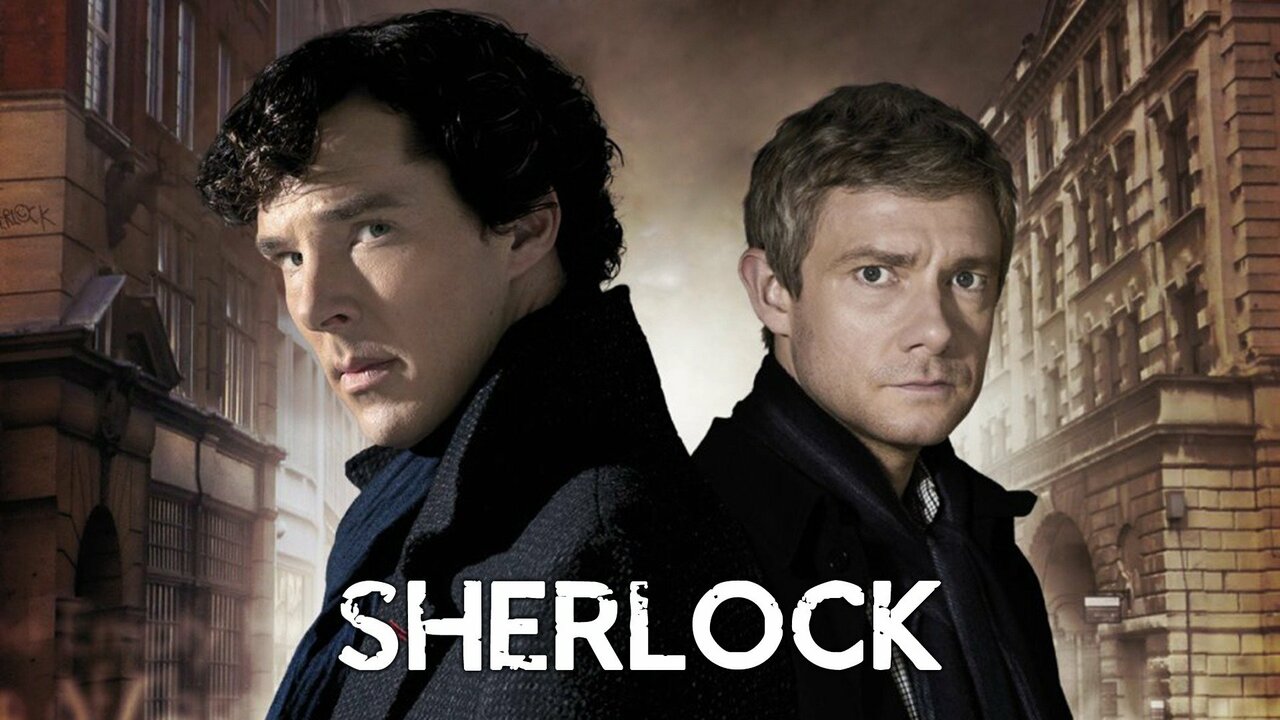 Sherlock is a BBC mystery-crime-drama series based on the works of Sir Arthur Conan Doyle. This maybe isn't the best reincarnation of the greatest literary character in history, but it is thrilling. The series features on-the-nose sequences and editing, too-long episodes, and corny dialogue, but the cultural impact it had on the geek culture in the 2010s was massive. Everyone was in love with Sherlock and London, and Tumblr was Sherlocked. There were some pretty public scandals and fights that broke out on Tumblr and that community remembers it to this day. I'm saying all this because I don't know how to describe this corny show to make it desirably, but there is something indescribable that makes it truly amazing. So, give the BBC's Sherlock a chance and you will not regret it.