When deciding between ranking any fictional characters it is always extremely hard. In this article, we will rank the best fictional characters starting with the letter D by their importance in their respected franchise and their all-together likableness.
20. Denethor – The Lord of the Rings
Denethor is on this list because of the little pity you can feel for his poor soul. Otherwise, he is not likable at all, but has a huge role to play in the Lord of the Rings franchise. His sons Faramir and Boromir, had he not treated them like he did would never achieve great things like they did. Also, he did "save the place" for Aragorn, the true king of man, tho he never was a good Stuart and people never liked him.
19. Danzo – Naruto
Danzo is, well, not likable at all. He is the only true villain on this list and I myself can definitely say how much I hated him. But, he is strong and intelligent, and his evil plan to steal all the Uchiha eyes was almost perfect. If there was no Sasuke, who later becomes almost a god so we can't really blame Danzo for losing, he would have achieved his goal and be one of the most powerful in the series.
18. Dora – Dora the Explorer
Dora isn't really a character with some enormous development but can definitely be put on this list because of the childhood memories. We all answered her where the object on the screen was, and she taught us Spanish when we were little. It was fun watching her, and the concept of a helper with learning the second biggest language in the USA was made a lot easier with her.
17. Daphne – Scooby-Doo
Daphne is beautiful, smart, and cunning, and also one of the most important characters in the series. She has been put in this place because she, and many other Scoo Bee Doo characters just lack character development.
16. Deidara – Naruto
Deidara is a villain but, he is a likable one. He is all about the art of the explosion and has a very joyful and funny personality. He is also really pretty, but not really smart. His pairing with Sasori, when he joined the Akatsuki group, is extremely powerful, but also a comic relief for the whole Naruto anime.
15. Data – Star Trek
Data was found by Starfleet in 2338. He was the sole survivor of Omicron Theta in the rubble of a colony left after the Crystalline Entity attack. He is a synthetic life form with artificial intelligence, designed and built in his image by Dr. Noonien Soong in his own likeness. He is quite robotic, but a very important officer and he always plays a big part for the Star Fleet.
14. Dorian Gray – The Picture of Dorian Gray
Dorian Gray is the only character from this list you heard about in school, but he did deserve his place since he is such a special persona and he influenced the world of fiction a lot. Dorian Gray is a complete narcissist, obsessed with his own beauty and charm. He is a materialist and a cynic but still, reading about him captivates the reader enough to put Dorian on this list.
13. Dory – Finding Nemo
Dory is one of the cutest fish we had an honor meeting. She gives Nemo's dad such a boost of morale through both of the movies that she is irreplaceable in the franchise. She does forget mostly everything but if she didn't, the story of losing and finding Nemo would be a whole lot more boring.
12. Diana – Wonder Woman
Diane is fierce, beautiful and beyond intelligent but mostly, Diane is kind. She saved numerous people and has loved them so gently. She is also a very important LGBTQ+ character and has set standards for so many young girls.
11. Dororo – Dororo
The anime Dororo is one of the most underrated anime I know. The protagonist Dororo is a cute little thief and he travels around with a barely human "sidekick" who is on a mission to collect his body parts and bring revenge upon his evil father. Dororo is adorable and extremely full of love.
10. Daichi Sawamura – Haikyuu!
Daichi is the captain of the Crows and he is all that a captain must be. Intelligent, fast thinking and beyond everything, extremely calm. He is laid back just enough to bring his team out of any stressful situation. Also, he is a great volleyball player.
9. Deku – My Hero Academia
Deku, his real name being Izuku Midorya, is the protagonist of My Hero Academia. He is born quirkless, but through a strong sense of justice and bravery, he has shown he catches the eye of All Might and becomes one of the best students in the Academia.
8. Daario Naharis – Game of Thrones
Female fans went crazy for the raw, charming, witty, and strong barbarian that Daario Naharis of the Second Sons was. And so did Danerys. He definitely charmed her, but she still left him in Meereen as the guardian of the city in her place. We never get to see more of Daario after that, which is a real pity.
7. Decim – Death Parade
Decim is a little bit over 1200 years old and works as an arbiter in an after-life facility. At first, he is cold, but the whole series revolves around him getting to the point where he feels human emotions on another level. He is also very powerful and can use his threads to fight, defend and immobilize. Death Parade is a beautiful anime and Decim is likable from his cold start to his emotional end
6. Dr. Strange – Marvel
He might be one of the most powerful characters on our list. His set of powers is probably the strongest in the Marvel universe, but he is also the "biggest threat to the multiverse". If Dr. Strange went astray, as he did in some universes, he could destroy them completely. After all, he is a great example of "just a man" who fell in love, sometimes with a woman, sometimes with power.
5. Daenerys Stormborn – Game of Thrones
Daenerys is extremely smart and has one of the best character developments ever. She wasn't so smart in the beginning, but many hardships have taught her how to deal with every possible situation. She is the ruler of two continents at one point in the series and books and it is truly tragic that they gave her such an undeveloped ending. (We still mourn the ending.)
4. Darth Vader – Star Wars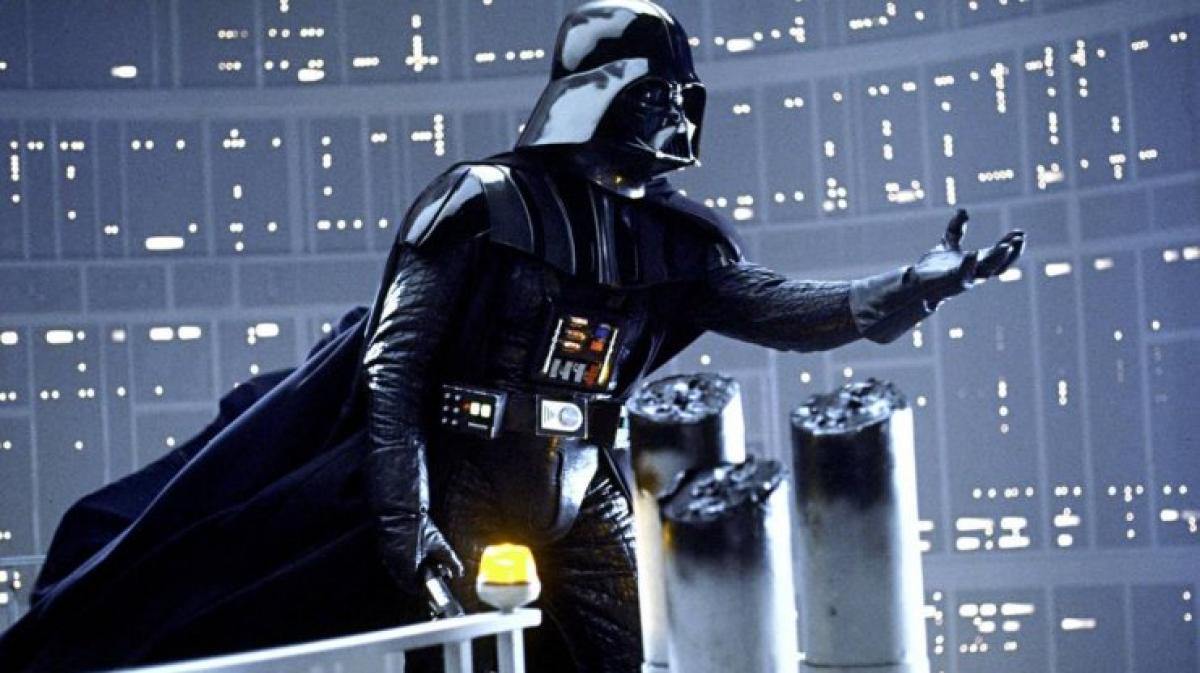 Darth Vader is a villain, yes. But tell me you don't adore him and you are definitely lying. He is iconic, epic and strong and the meme culture made him into the most popular character of the franchise and I would dare say, the entire Si-Fi genre. He was once Anakin, who was a little bit "salty" and a whole lot angsty, but once he became Darth Vader you could say that all of his teenager angst just went up in a blaze.
3. Doctor Who – Doctor Who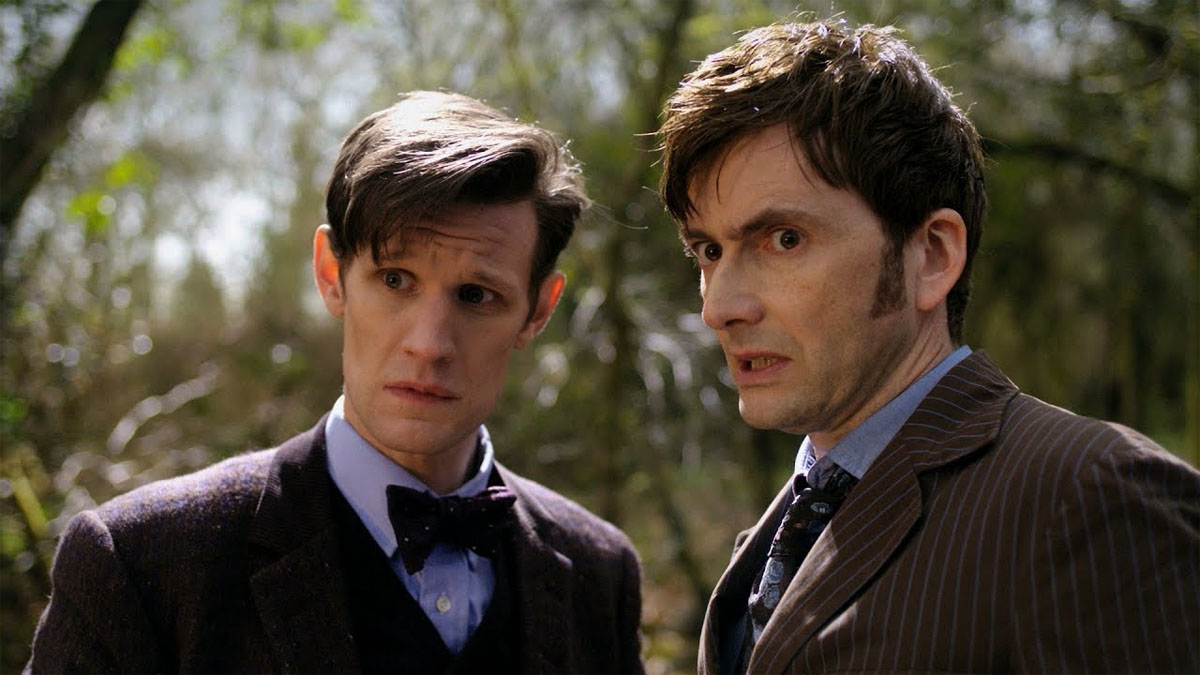 The Doctor is a really complex character since there were thirteen people portraying him altogether. His series runs from 1963. and new episodes are still airing. The Doctor has been both male and female and but he/she is always extremely smart and quite clumsy. The Doctor is actually a big nerd and that makes him/her extremely likable, thus the place among the first three in this list.
2. Donkey – Shrek
Since this is a list ranked by likable factors it is completely clear why Donkey is placed so high on it. He is the most charming, funny and witty sidekick anyone could want. Shrek and him have some really heartfelt "bro moments" so Donkey can definitely show his soft side. He also manages to impregnate a dragon.
1. Deadpool – Marvel
Putting Deadpool in the first place on this list was quite the obvious choice. He is funny, brave, smart, witty and has the coolest superpower ever. He regenerates and is basically immortal. His entire character was made to be likable, and his franchise is one of the most popular in the MCU. He also has the most memes made about him and is known for breaking the fourth wall. How cool does one get?
And there you go! This was our list of best and most interesting fictional characters that start with the letter D! Maybe you got inspired to name your dog or cat after some of them or maybe you just wanted to know who shares an initial with you, but we sure hope you enjoyed this list as much as we enjoyed making it!